'Joseph and the Amazing Technicolor Dreamcoat' tells the biblical story of Joseph who, as the favoured son, is given by his father a coat of many colours. His eleven brothers green with envy, they sell him into slavery, and Joseph must rise through the ranks of Potiphar's household. When Potiphar's wife tries to seduce him, Joseph is thrown into jail for what looks to be a lifelong sentence. However, famous for his ability to accurately interpret dreams, Joseph soon becomes the most powerful man in Egypt, second only to Pharaoh. 
  A musical of dreams, with lyrics by Tim Rice and music by Andrew Lloyd Webber, 'Joseph and the Amazing Technicolor Dreamcoat' is the ultimate story of sibling rivalry, jealousy, and forgiveness.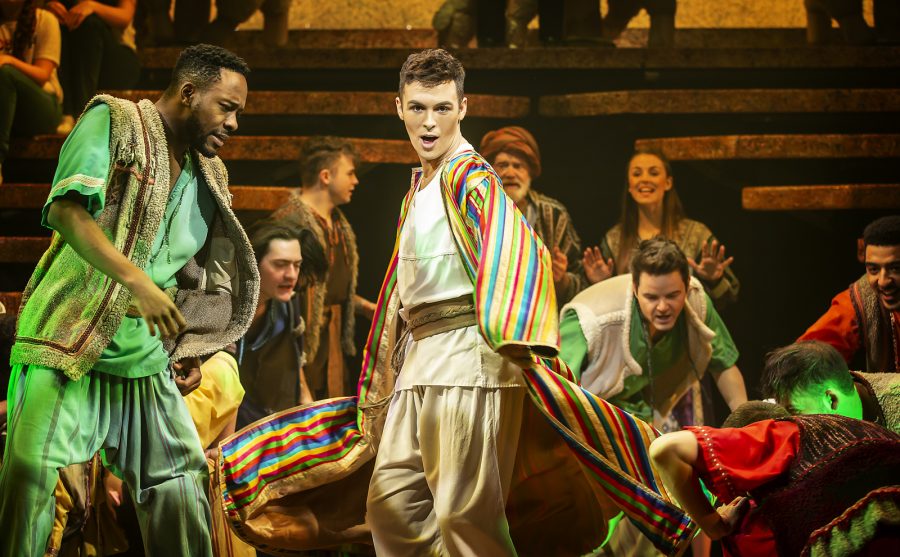 With very few lines of dialogue, the musical is almost entirely sung-through, its memorable, catchy songs, which include the famous numbers 'Any Dream Will Do', 'Close Every Door' and 'Go, Go, Go, Joseph', weaving a vivid and dramatic narrative. The musical fuses together a range of styles, from classic French ballads, to Elvis-inspired rock and roll, to western music, Charleston, jazz and Calypso. There are as many musical styles as there are colours on Joseph's coat, and it lends to the musical a varied and dynamic pacing.  
  As the curtain rises, and our gaze is arrested by a magnificent ancient Egyptian backdrop, we are treated to a medley from the soundtrack by the orchestra, which immediately has the audience clapping along. At the close of the show, the megamix has the audience on their feet, whipped up into a dreamlike frenzy.  
  The striking set design, colourful costumes and luminous lighting immerses us in an impressive world, one beyond our wildest dreams. Death masks, jackal heads and pyramids of great scope fill the space, conjuring the might, majesty and magnificence of Ancient Egypt. Handsome, smart, and a work of art, this production is a brilliant, glittering, dazzling show of many colours.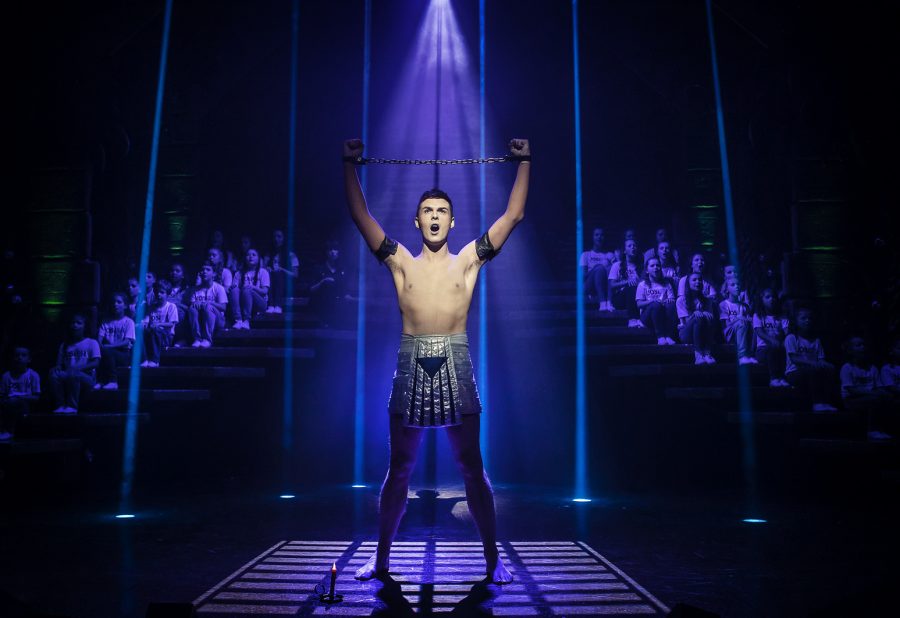 In his first ever major musical role, Union J's Jaymi Hensley dons the Technicolor Dreamcoat, his remarkable performance as Joseph up there with the best. Joseph is a dreamer, and Hensley imbues him with a sense of curiosity and longing, his eyes bright in his perfect rendition of the iconic 'Any Dream Will Do'. The subject of his brothers' jealousy as the favoured son of their father Jacob, Joseph is sold into slavery by his brothers. When owner Potiphar catches what is really his wife seducing Joseph, he has Joseph thrown in prison. Weakened physically, but not beaten, maintaining a mental and moral strength, and a profound dignity, Hensley's performance of 'Close Every Door' is beautiful, and very moving, and he questions the importance of his life. When he becomes Vizier to the Pharaoh, though very much the same man, he gains an authority, which he exerts in order to teach his brothers a lesson in selflessness and penitence. 
  Andrew Geater's 'snakehips' Pharaoh is hilarious (oh, yeah!), and he frequently brings a fun, farcical nature to already funny proceedings. Anything but historically accurate, this Pharaoh isn't your typical Ramses or Tutankhamun. In fact, he is bizarrely Elvis-like. White leather suit, quiff and lip curl intact.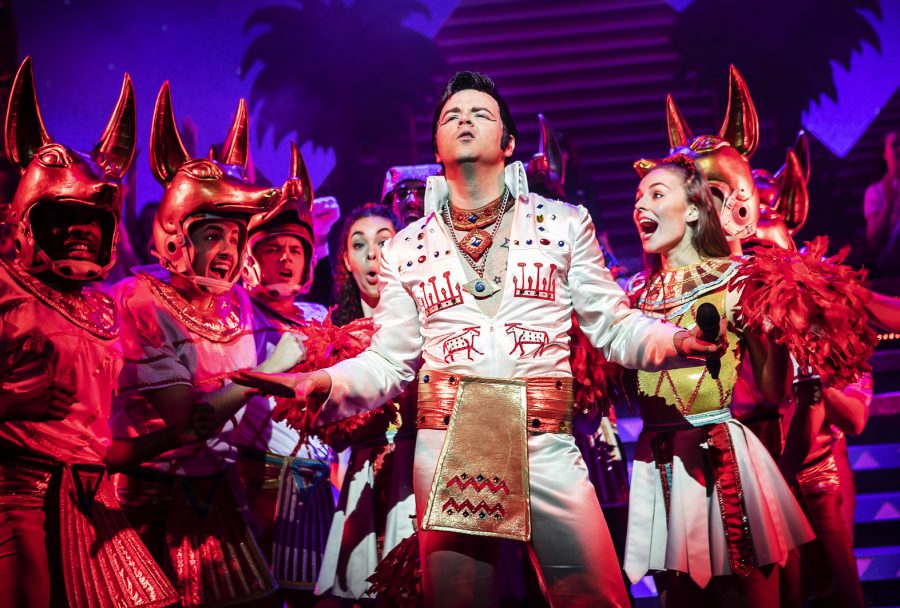 The musical takes on a framed narrative, with Trina Hill's Narrator opening the show by telling a story to two young children in their dressing gowns. She is onstage throughout, using song to guide the audience through the show's narrative, and to aid characters in arriving at certain decisions by gently coaxing and questioning them. Her vocals are exquisite, pitch perfect (said pitch being a high one), expertly polished and masterfully controlled.
  Great support comes from the ensemble, particularly from Henry Metcalfe's gentle Jacob, and from the eleven actors who play Joseph's mischievous, jealous, and later reformed brothers. The children forming the Joseph Choir, from Birmingham's School of Theatre Excellence, were delightful, and very professional.
  There is a hope in this production that encourages you to believe in the beauty of your dreams. It is the story of a dreamer, for the dreamers. 
  Imaginative, infectious, irresistible, if you're looking for a couple of hours of joyous escapism, Joseph will do!
  With its technicoloured sets, its beloved songs, and an energetic cast, this is a musical that dreams are made on!