After a hugely successful first outing in 2017, TEDxYouth @ Brum is back and bringing Birmingham Hippodrome's Patrick Studio to life once more with a day of discussions, conversations and ideas that blow minds.
  Dedicated to young people in Birmingham, this year's theme is 'An Age of Change', and is co-curated by Siana Bangura and Zeddie Lawal.
  TEDx brings the spirit of TED's mission of ideas worth spreading to local communities around the globe. TEDx events are organised by curious individuals who seek to discover ideas and spark dialogues in their own community.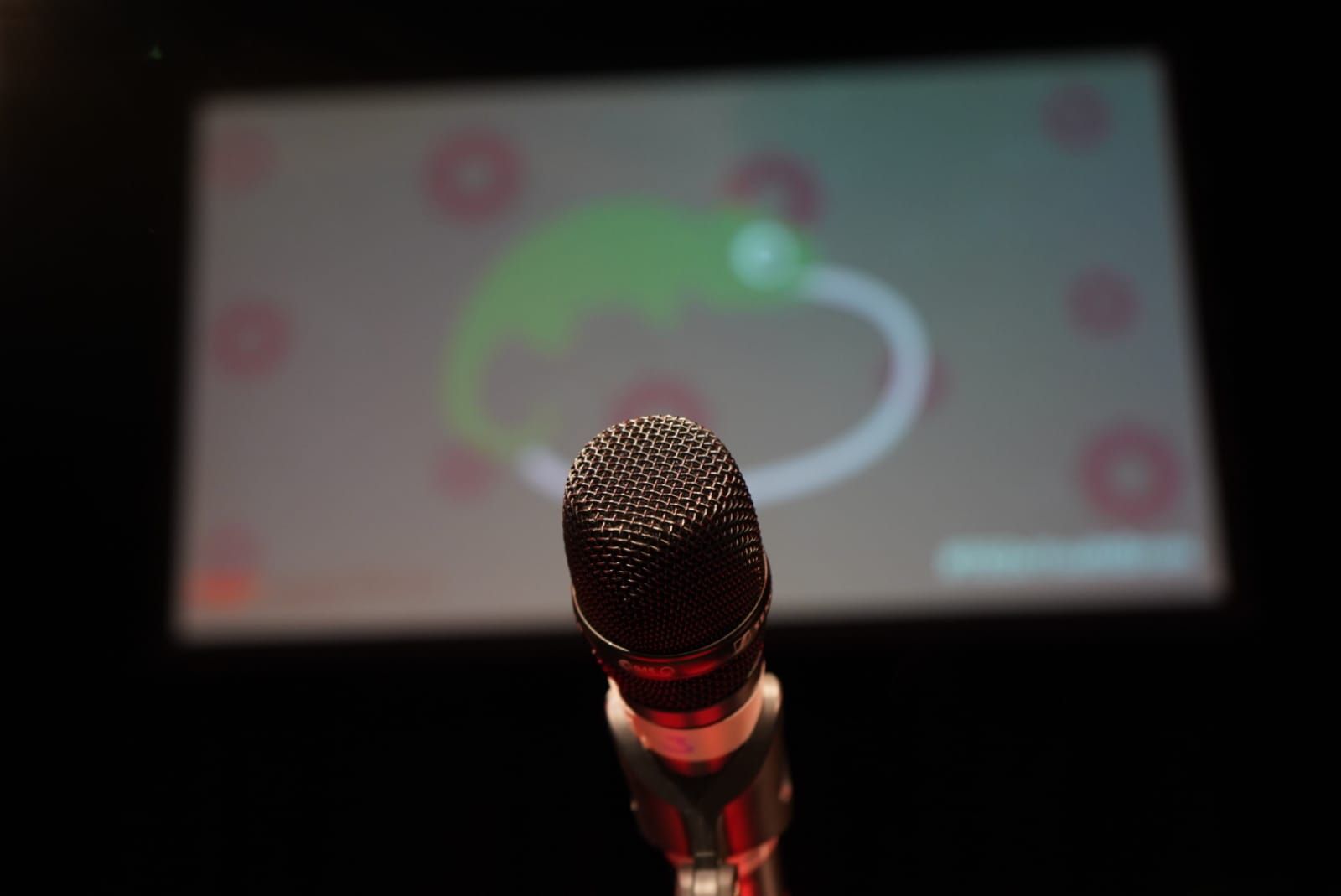 Birmingham Hippodrome Chief Executive and  Artistic Director Fiona Allan introduces the day, setting the tone of inspiration that is to last throughout the day. Fiona reflects on the time of colossal change we are living in today, and urges us to make noise in our own communities, where it is needed. Highlighting the power of technology in allowing us to share ideas, to network, to convene, and to use our voices, Fiona asserts our role as authors of our own content, and distributors of our own stories. With the day's fierce emphasis on young people, Fiona encourages us to have a say in our lives, using our voice to catalyse change. If we do so, she is confident that the future will be in great hands.
  Theatre Director and Birmingham Repertory Theatre Foundry Artist Jay Crutchley is next to take to the floor. He opens by explaining that Brexit forces people to choose a side, and as a result, opens the way for division and hate. Rather than become prey to this, however, he encourages us to challenge the status quo, and we can do this through theatre. Jay tells us that, when he was younger, he was put off by high tickets prices, and the lack of stories being told. However, he soon learnt that theatre was for him – a means of escape, one which enabled him to deal with and process issues, on both a personal and a larger scale. He opens our eyes to the power that theatre can have, a power beyond the bounds of entertainment. A powerful tool for change, he explains that theatre can be used to shape the world, and we can use it to create the sort of world we want to live in. An art form that brings people together, Jay explores how theatre can shape the world in three easy steps: "Change yourself. Change your community. Change the world".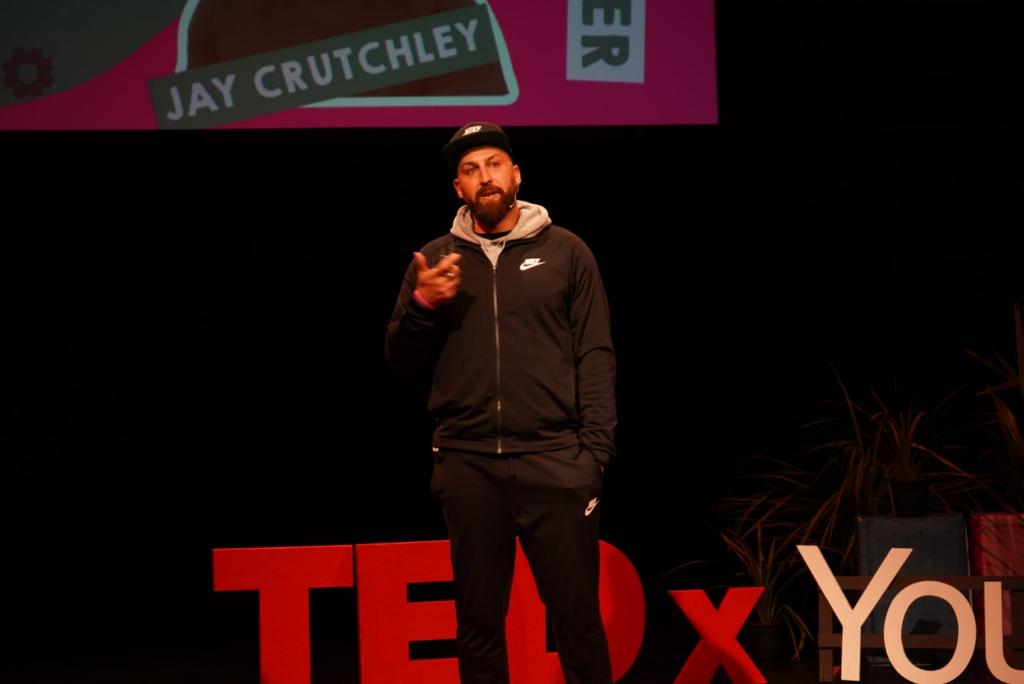 1) "Change yourself" – We can be, we are, catalysts, for positive change. We live in a consumerist society, where products are marketed to us as individuals, designed to suit our own unique needs. Focus needs to be shifted to form an understanding of others, and theatre can help us gain an insight, understanding, and empathy.
  2) "Change your community" – If enough of us change our behaviours, we can change our community. Theatre changes beliefs and thought patterns, which in turn leads to understanding. In order for change to happen, we need to engage with society, seeing ourselves as part of a community, and engaging in this new perspective.
  3) "Change the world" – To achieve a collective energy founded on unified ideas, we need to become, not mere spectators, but spect-ACTORS, (a term created by Brazilian theater practitioner and drama theorist Augusto Boal to refer to the dual role of those involved in the process as both spectator and actor). Theatre can show us the possibilities that result from collective empowerment. Jay shares with us  a quote: "Let the world change you, then you can change the world". Individually, we have a voice. Collectively, we have power.
  Theatre can give us this power. After all, "art is not a mirror to reality, but a hammer with which to shape it".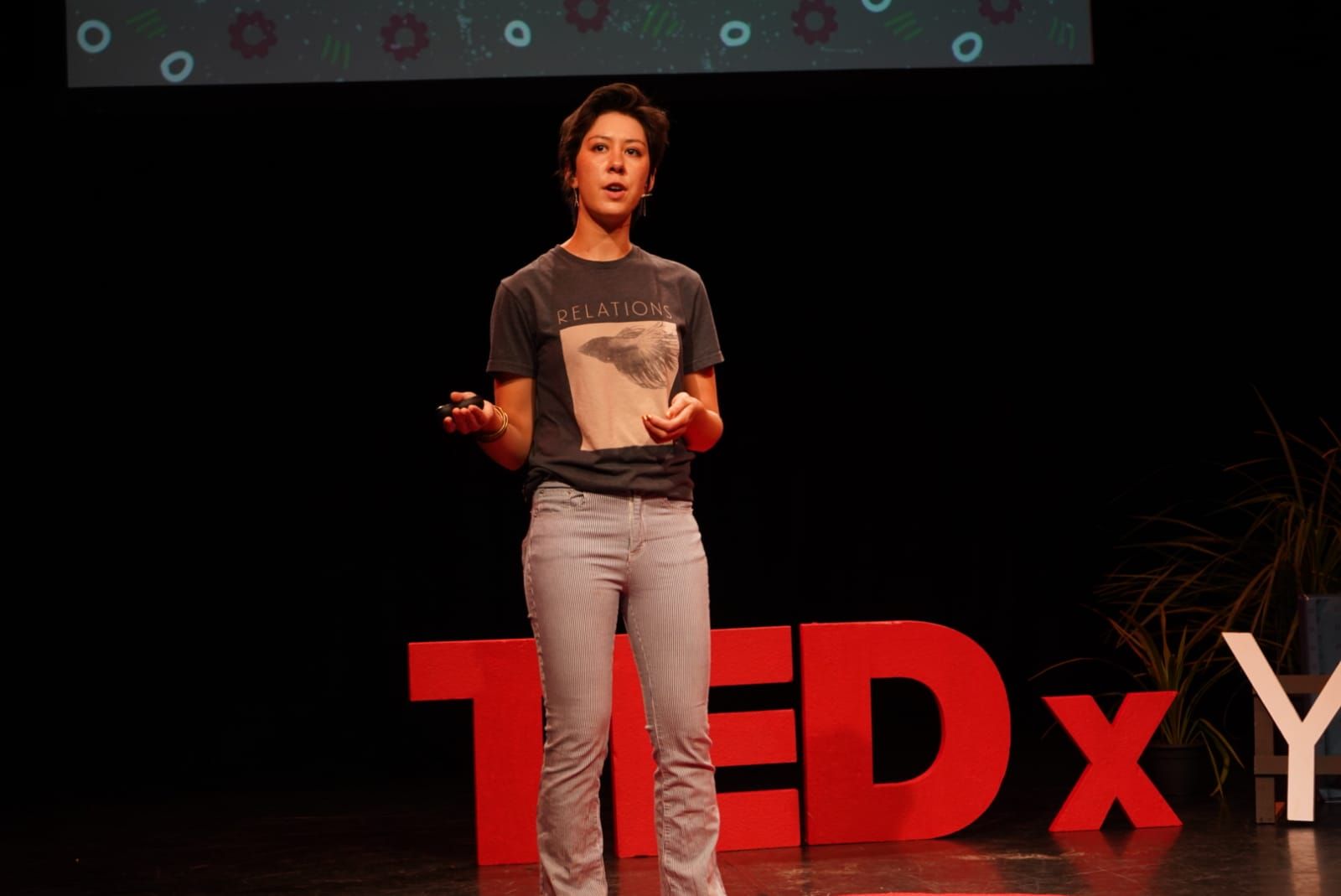 Next, we hear from scientist Gabriella Gardosi. Gabriella tells us that only 13% of people in STEM (science, technology, engineering and mathematics) careers are women. However, with these people designing the lives that we live – our phones, heating, water, banking, etc – Gabriella exposes the necessity of equality within these often exclusive fields, allowing different people, with different perspectives, to engineer our futures. As engineers of our own futures, we have the power to change our environment, to bring a light to the darkness. Gabriella ends by urging us to 'engineer an inclusive future for all'.
  Former President of Birmingham City University Union, and recipient of a Lord Mayor's Award, Jaspreet Singh takes the space, wearing his kesh and kirpan with pride. He tells us that we are living in a world where hatred is the norm, a world in which people are being used against each other, a world in which the darkness of ignorance is a veil that clouds our eyes. With a bold focus on encouraging us to be ourselves at all times, Jaspreet tells us to assert our personalities, combatting the supposedly default assimilation of the system. He proclaims, 'whichever space you go to, be yourself'. Shattering the propaganda used to separate us, Jaspreet inspires us to embrace our uniqueness, take control of who we are, and have pride in being ourselves.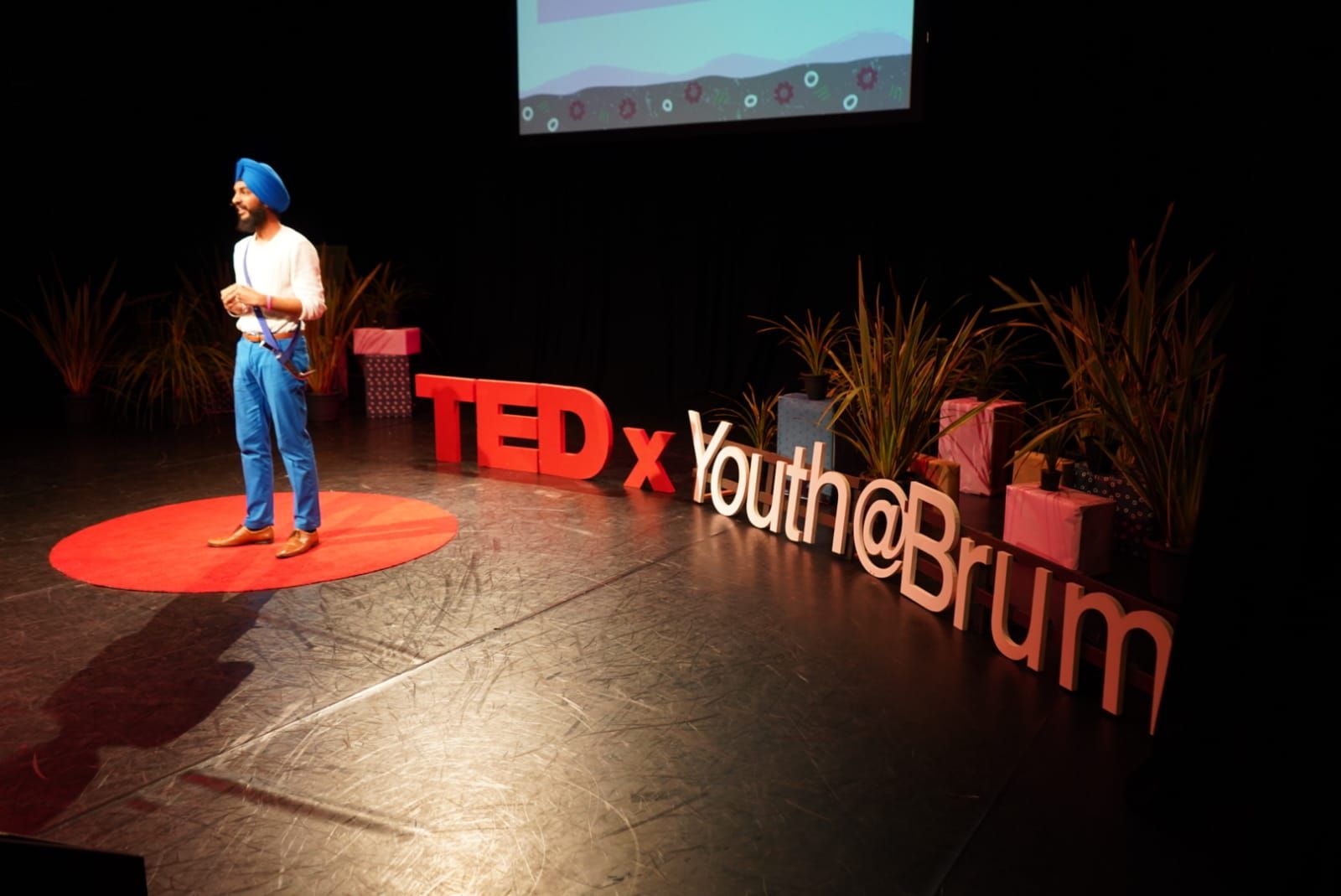 Next, Birmingham-based poet, producer, curator Aliyah Hasinah recalls the time her father bought her a history encyclopedia. Reading it cover to cover, Aliyah realised there was something missing. She found herself thinking, 'history can't just be castles and white men in tights!'. She tells us about Birmingham-based arms manufacturer Samuel Galton, whose faulty weapons were sold across the world in exchange for the bodies of black women. A brutal act of colonisation, Aliyah makes the startling but accurate declaration that the price of a black woman's body was equivalent to that of a faulty gun. Cut to Samuel's grandson, Francis Galton. Francis was a eugenicist, having himself coined the term 'eugenics', that is, the science of improving a population by controlled breeding to increase the occurrence of desirable heritable characteristics. Aliyah reasons that, if such terrible ideology can make its way from Birmingham, and permeate the world on a global scale, then surely positive ideas can too, permeating in a way that values people. Aliyah reflects on the importance of questioning, of reimagining, and ends with a stirring quote from American novelist and playwright James Baldwin: "Not everything that is faced can be changed. But nothing can be changed until it is faced".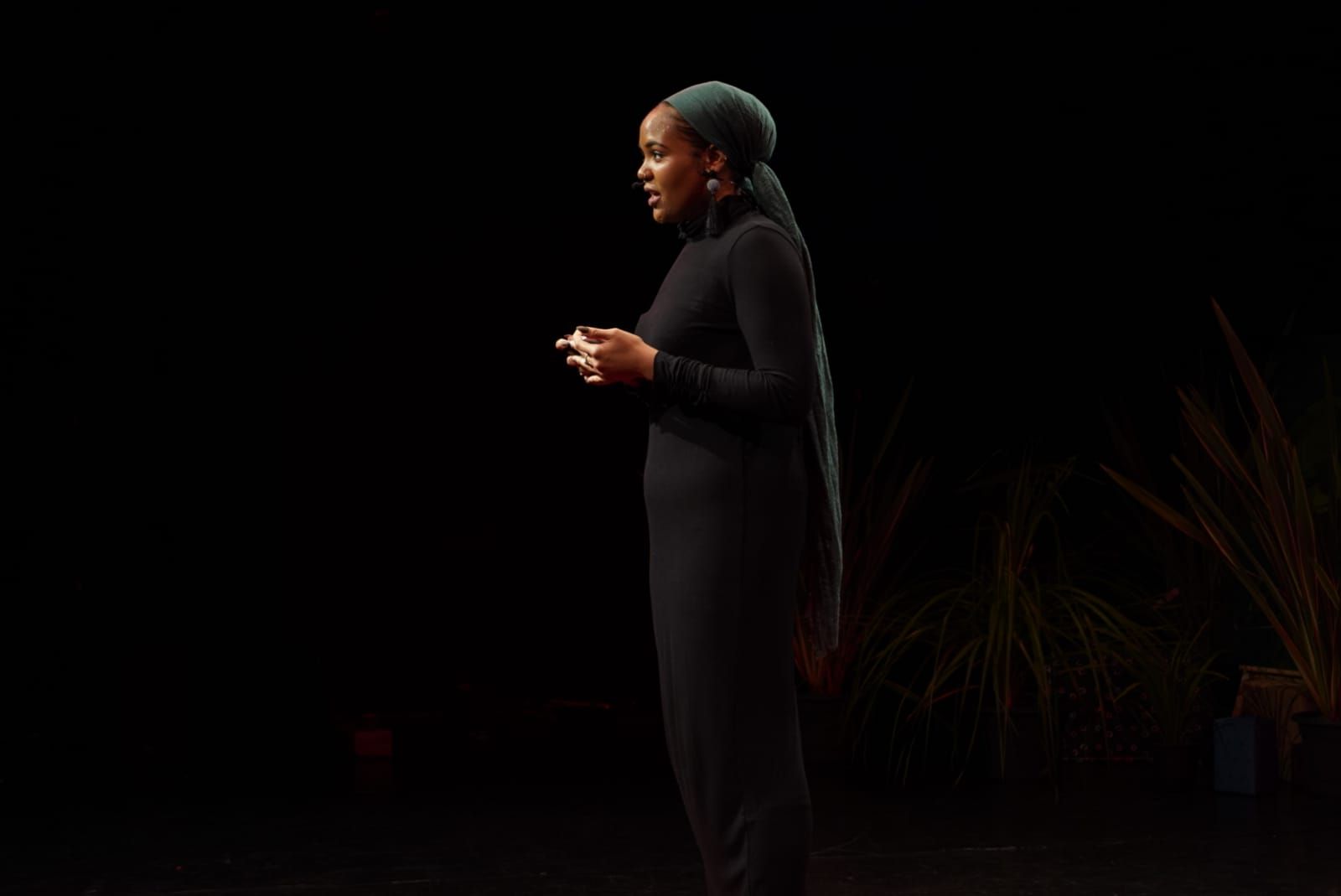 Headline speaker, British recording artist Jamelia, examines this year's theme – 'An Age of Change'. Growing up in Hockley, Birmingham, Jamelia explains that she became a singer at the age of just fifteen, and is now mother to three daughters. She shares with us how supportive her own mother was when it came to her career, firm in the face of an absence of support from others. Able to create incredible realities for people, Jamelia explains that 'change is often a revolutionary revolution'. Evolutionary in the sense that it may be gradual, revolutionary in the sense that it overthrows a social order in favour of a new system. Jamelia explains that she doesn't let the fact that she was a black woman from a working class background, with a Brummie accent, stop her from achieving what she wants. Now, she uses her position as a platform to inspire change, and encourages us to speak out and, no matter how small, a small change is still a change. She concludes by exclaiming to us, 'You are the revolution!'.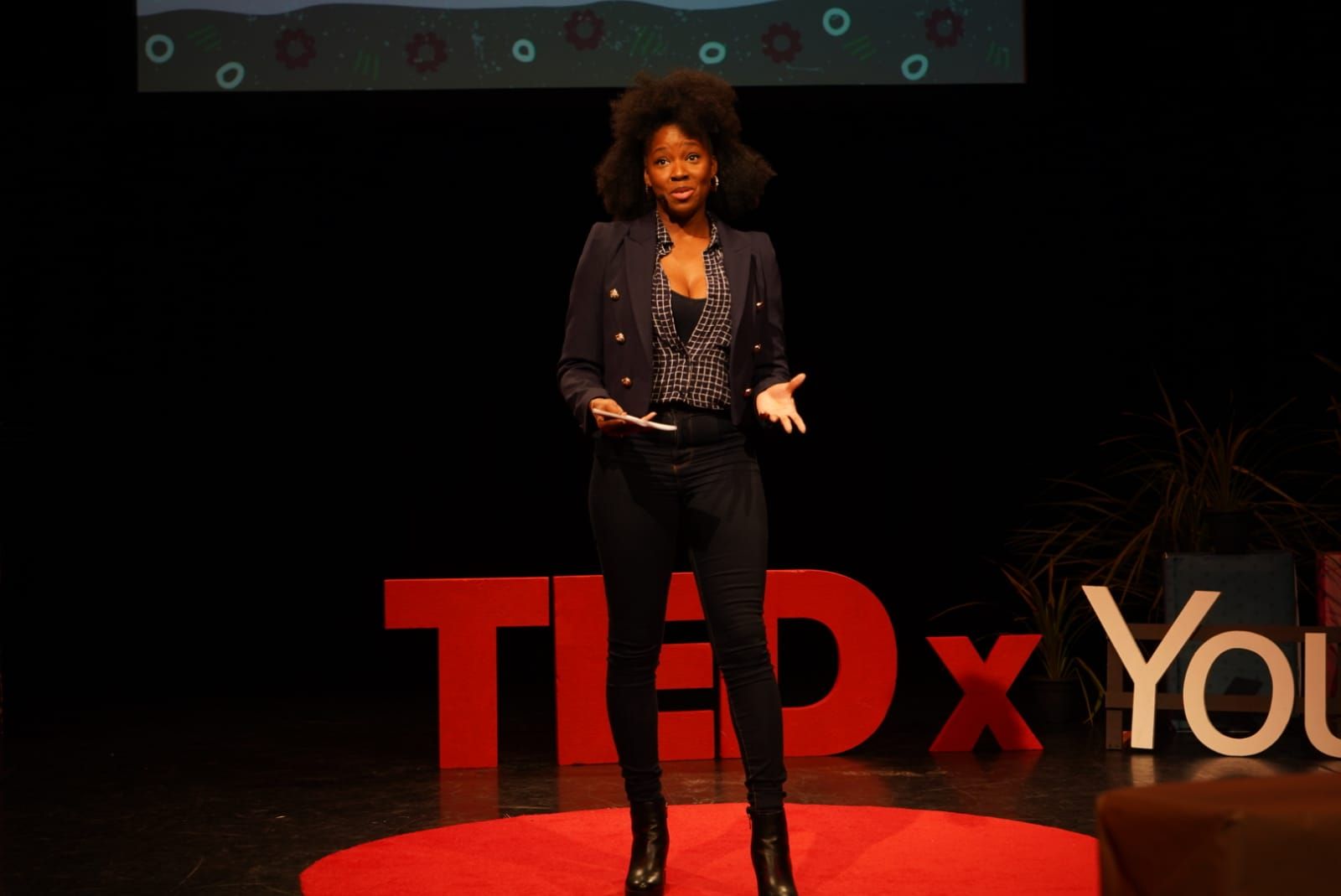 Next, we hear from Leia Griffin, member of youth charity Prince's Trust and gaming enthusiast. Leia tells us that people judge each other within seven seconds of first meeting. This is a very human response, one that is used to help us recognise danger. However, it is not being used correctly. She reasons that, if our first impressions of a person were our lasting impressions, our relationships with people may be very different – for instance, we may not have become friends with a person if we stuck only to our first impression of them. Leia confidently explores the inevitability of change, the necessity of change, and the constancy of, not just individual change, but the change of an era.
  Liza Bel begins her talk by stating that people are always asking her, 'Where are you from?'. The answer – the USSR, a state that no longer exists. Liza explains that being foreign often defines her entire identity. Growing up in Paris, she was viewed as an outside, and tried her best to imitate people so that she might fit in. Encouraged to speak on a radio show that was doing a piece on foreign students, Liza broadcasted her story to a world she felt she did not belong to. As a result, an accent that was hard for people to place became a conversation starter. She found herself vaccinated for life in a world that is defined by fear of the unknown. The world we live in is riding the wave of a huge social and technological revolution, and a desire to belong unites people globally. Liza shares with us seven steps to help us navigate today's world.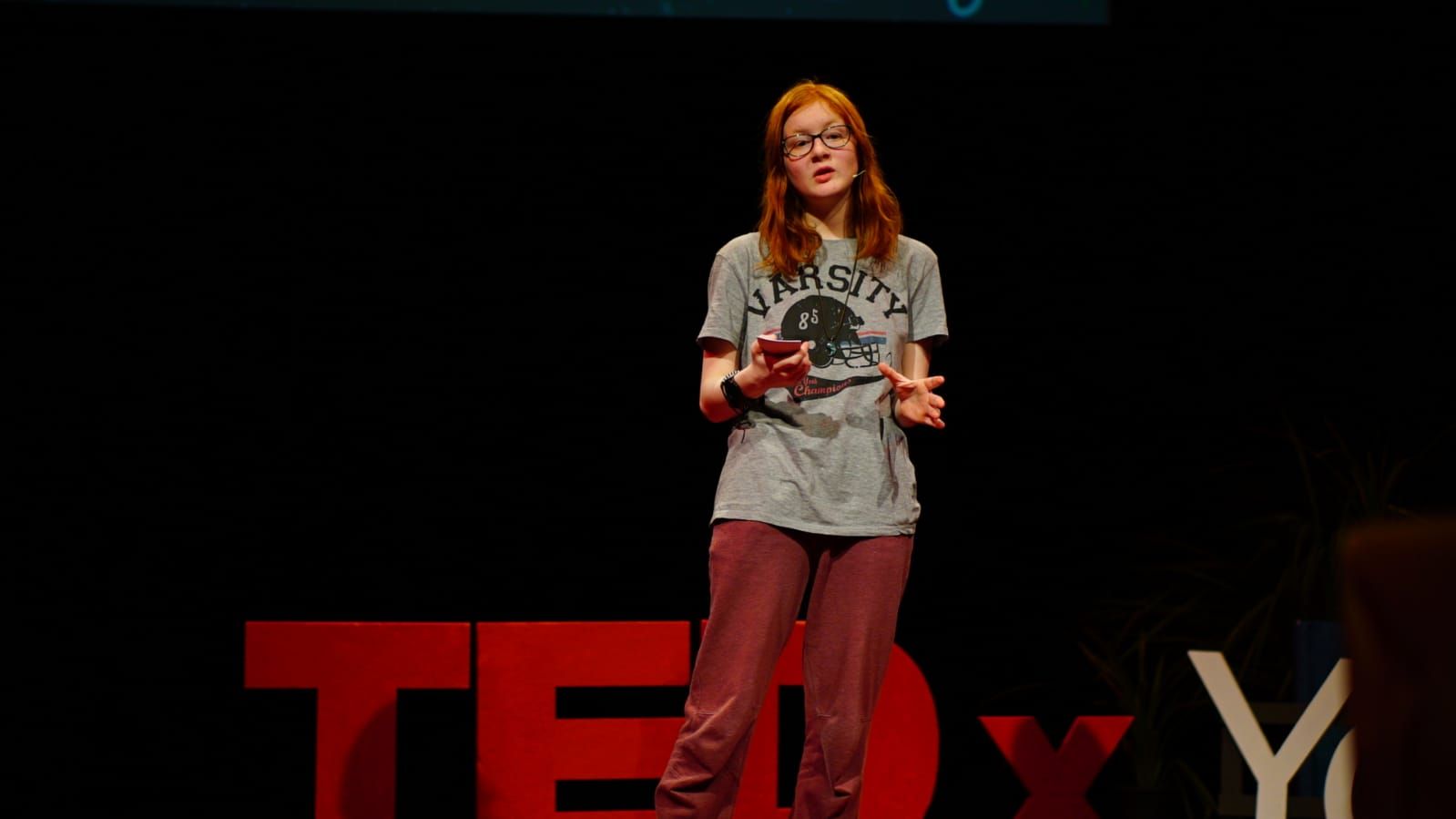 Make space for belonging. Listen to each other, learn, and connect.
Talk about things. There is a tendency to talk only after something tragic happens. We need to make space in everyday conversations.
Look for the hidden histories. In our history books, we hear much about war. Us vs them. Invasions and occupations. Instead, talk about reconciliation. Reconstruct the bridges of forgiveness, respect and friendship.
Get out. Get out into the real world.
Get creative. Dance, music, theatre and comedy provides an authentic way for us to share stories, crossing the bridge from otherness, to deep empathy.
Breathe. Breathe and relax. Stop seeing meditation as a weird, bizarre practice, and instead, see it as a necessary observing of the mind.
Get uncomfortable. This world is changing, and it is scary. Take a conscious step into the unknown, because this is where our power comes from.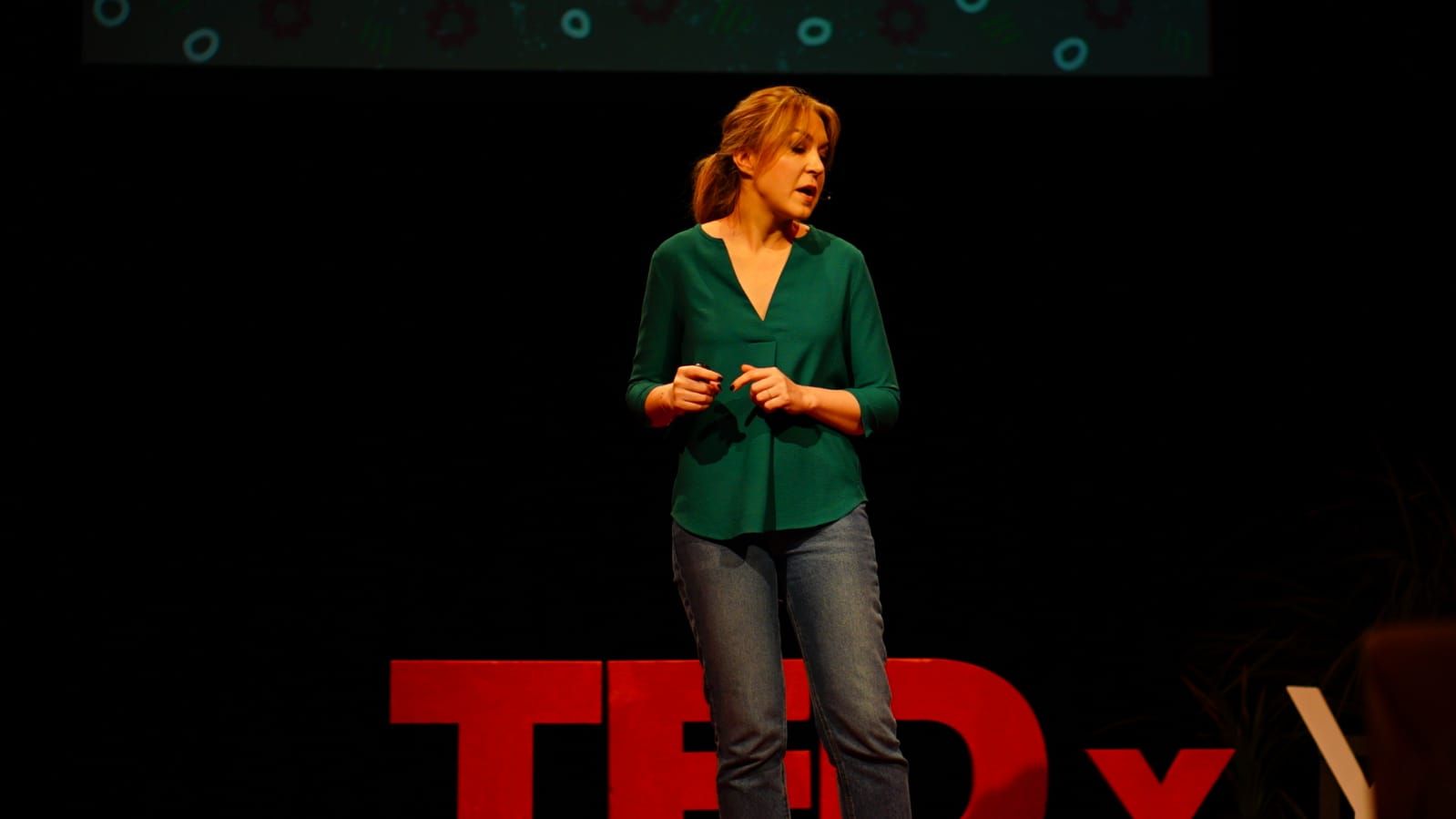 Birmingham-based fashion designer Alexandria Chantiluke describes the journey that the government recommends to achieve suitable goals: Primary School →SATs → High School → GCSEs → College → A Levels → University → Degree → Job. We are told that education is a must if we hope to secure our dream job. However, after £9,000 in tuition fees and a degree, Alexandria says that she felt lost. Far from walking straight into a post-graduate job, she faced rejection, discrimination and setbacks. She tells us that 43% of millennials plan to leave their job within the first one to two years. As young people in a competitive market, we can struggle to find the opportunities that we long for, and that we can be proud to be a part of. However, we are living in a time that enables us to have a more flexible and creative approach to working than that of previous generations. Change is unpredictable, but it can be exciting and powerful. Alexandria encourages us to change how we view small things in our lives, viewing setbacks as step UPS to our next big move. She concludes by urging us: 'Be the change you want to see… Be unapologetically you! You have an idea and a gift that no one else can replicate'.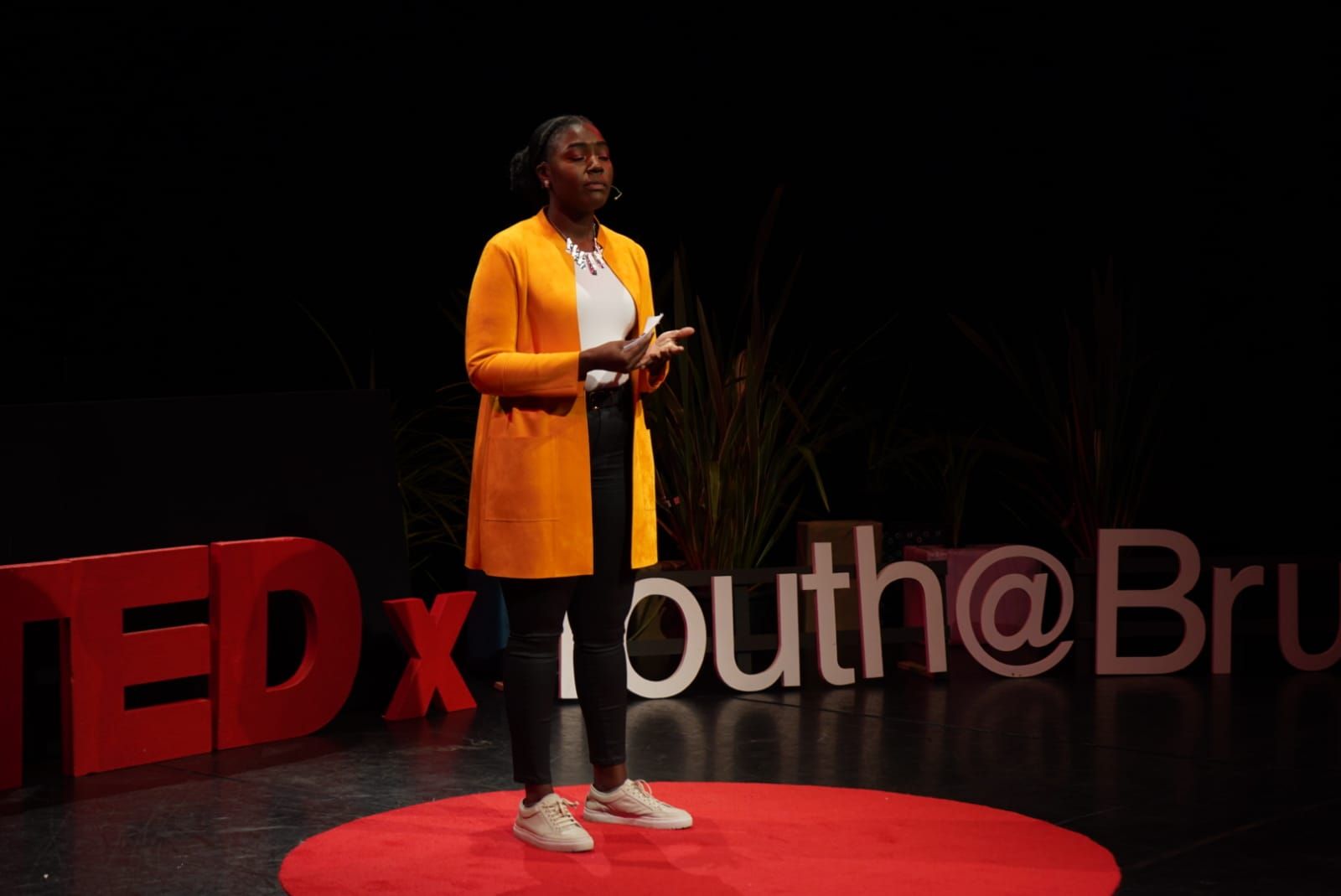 'Fast fashion is a feminist issue'. Tamara Piggott discusses the high street response to consumer need. She tells us that over 250,000 cotton farmers in India have committed suicide since 1995, the largest contributing factor being the mass production of genetically modified seeds that are flooding the market, forcing the farmers into unmanageable debt. A firm believer in the definition of feminism as the idea that we should all have equal rights, it was cases like this moved Tamara to change the way she shops. She began buying into the change she wanted to see. Money is a universal language. Tamara urges us to align our beliefs to our purchases, and 'put your money where your mouth is!'.
  Neelam Heera is the founder of Cysters, a forum for women to discuss and support each other through their reproductive and mental health issues. Recipient of a Point of Light Award, which recognises outstanding UK volunteer achievement, and those making a change in their community, Neelam is named as one of Birmingham's Top 30 Under 30s. Here, Neelam discusses the concept of virginity as a social constraint. She highlights the fact that female virginity, and the shame (the painful feeling arising from the consciousness of something dishonourable, improper and/or ridiculous) associated with its loss, is often spoken of, whereas for men, losing their virginity is simply akin to becoming 'one of the lads'. Neelam states that the worth of a woman is determined when she loses her virginity. Believing these to be traditional and outdated beliefs, Neelam encourages us to challenge internalised cultural misogyny. A woman, she states, is not defined by her virginity. She concludes by exhorting us: 'Don't let the next generation be defined by virginity'.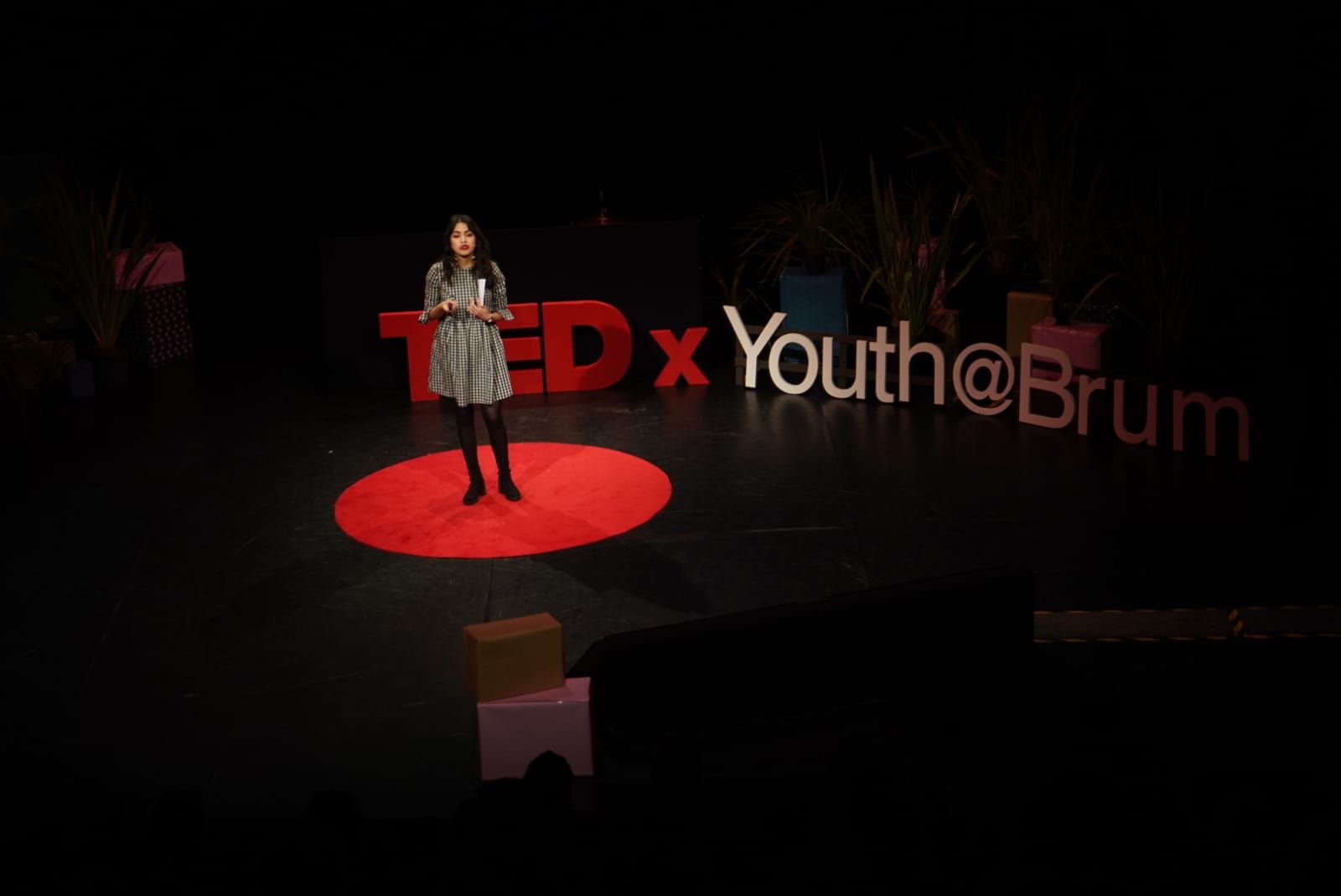 This year's TedxYouth was hosted by Rapper/MC Vital, and "Oh. My. Ga-oo-osh!", his energy was just that. Not only greatly entertaining, fantastically talented, and able to command the attention of a crowd of young people with ease, he also injected his speaker introductions with his own stories, which were peppered with inspiring philosophies, one in particular that struck a chord: "Don't wait for opportunity. Ask. Make. Create".
  Singer Ruth Kokumo, British alternate Indie/Pop singer-songwriter El Sam, Birmingham poet Yasmina Silva, singer Janel Antoneshia and band Odd Soul provided joyously uplifting performances.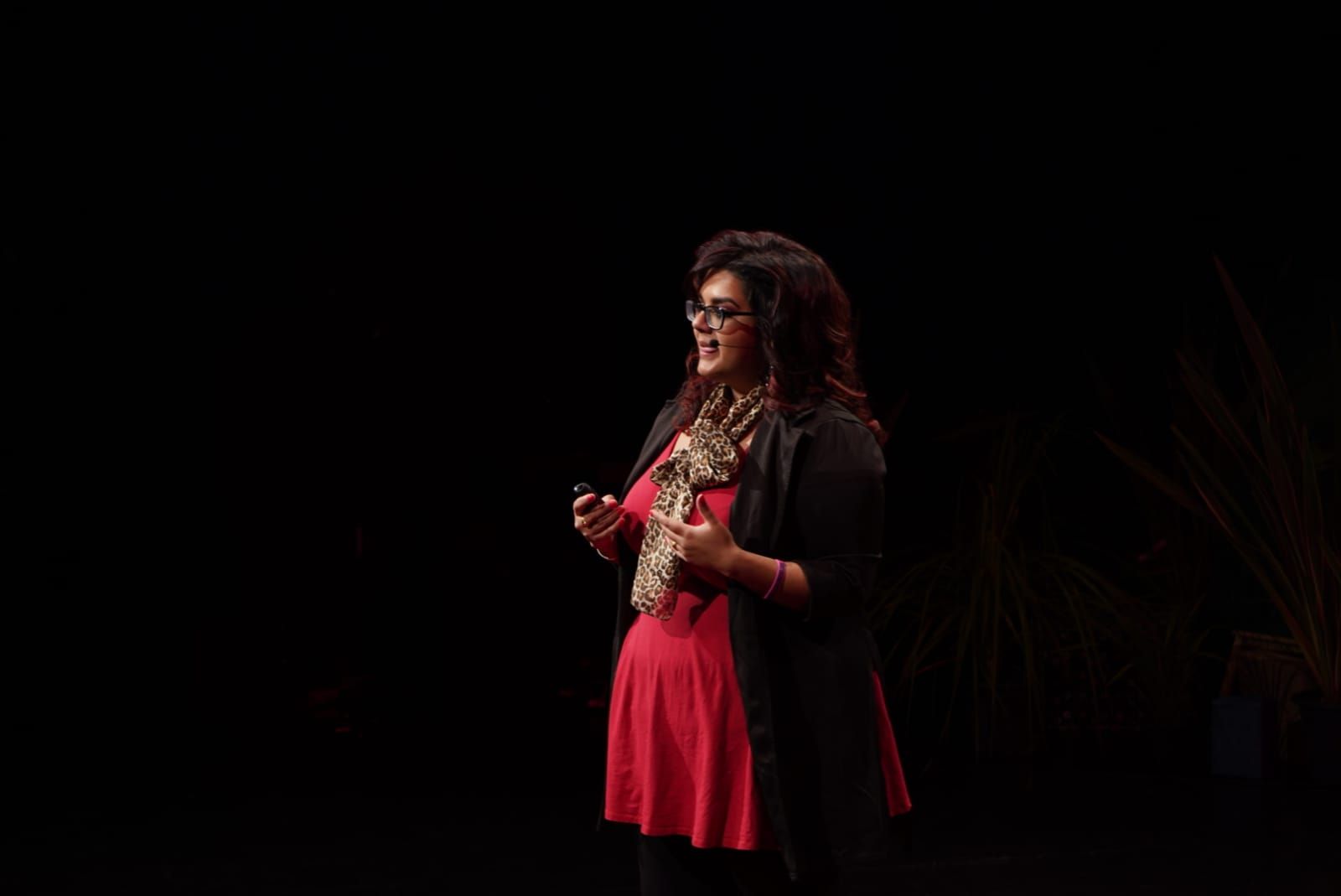 Birmingham Hippodrome Digital Content Officer Amy Stutz reflects on the day, picking up on its themes, with a particular focus on the recurring theme of 'power'. Amy explains that 'creating opportunities, putting yourself out there, is such an amazing thing, for you, for your career, and for this world'. The day's programme is purposed to empower young people, all of whom have the power to make change. The Birmingham Hippodrome are passionately committed to inspiring and promoting young people, who can get involved in the many opportunities on offer at this hugely accessible, and widely inclusive, theatre. Their Young Blogger and Vloggers Scheme (of which I am truly honoured to be a part) and a new Young Poets Scheme offers incredible opportunities for young people to get involved in what they love doing, providing them with a platform to give voice to their passion. The Hippodrome is home to multiple youth companies, and an upcoming production of musical 'West Side Story', which saw over 1,000 young people living in Birmingham audition, is a testament to what Amy calls the 'staggering talent in our city'. Amy concludes by stating that, at the Hippodrome especially, there is 'so much going on, so much to get involved with'.
  So please, I implore you young people, take a look at what the Birmingham Hippodrome has to offer.
  An uplifting, upbuilding, inspiring, powerful and necessary programme, I can report with confidence that the future is in good hands. Let's embrace our unique individuality and our collective understanding as we stand on the threshold of an 'Age of Change' Together, we can cross.