ALL ABOUT EVE –
  Sonia Friedman Productions and Fox Stage Productions present Joseph L Mankievicz's 'All About Eve'. Based on Mary Orr's play, 'The Wisdom of Eve', the production will star Gillian Anderson and Lily James.
  Adapted for the stage and directed by Ivo Van Hove, the play exposes the eternal obsession at the heart of show business.
  'All About Eve' will run at the Noël Coward Theatre from 2nd February to 11th May.
"Fasten your seatbelts. It's going to be a bumpy night".
ALL MY SONS –
  "You don't realise how people can hate, Chris, they can hate so much they'll tear the world to pieces…"
  Jeremy Herrin directs Sally Field, Bill Pullman, Jenna Coleman and Colin Morgan in Arthur Miller's blistering drama, which sees the contented lives of its main characters shatter with the return of a figure from the past, as long buried truths are forced to the surface, and the price of their American dream is laid bare.
  An Old Vic and Headlong co-production, 'All My Sons' will run at the Old Vic from 15th April to 8th June.
ALYS, ALWAYS –
  Nicholas Hytner directs Lucinda Coxon's adaptation of 'Alys, Always'.
  Based on the novel by Harriet Lane, and starring Joanne Froggatt and Robert Glenister, the play is a gripping psychological thriller that excavates the fault line that separates the entitled from the unentitled.
  'Alys, Always' will run at the Bridge Theatre from 25th February to 30th March.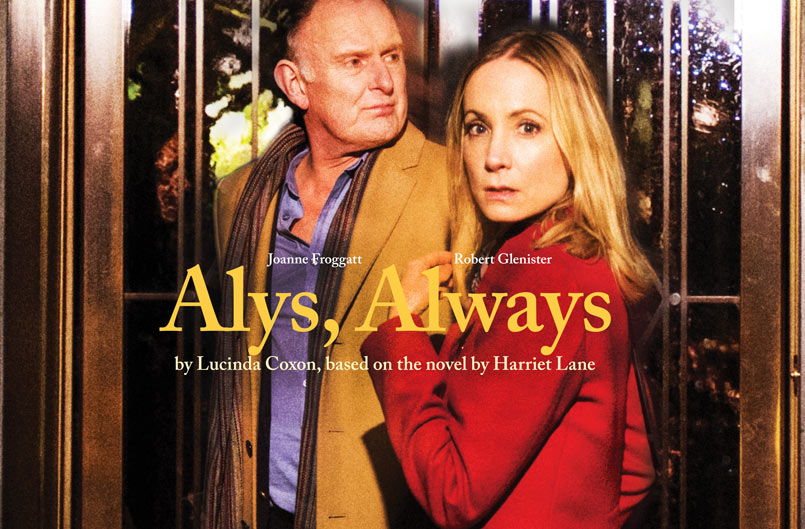 A MIDSUMMER NIGHT'S DREAM –
  Directed by Nicholas Hytner, William Shakespeare's great comedy plunges its audience into the heart of an enchanted forest, a place of change and infinite possibility. In the Bridge's immersive production, you sit close up to the action, or follow it on foot into a dream world of feuding fairies and uncontrollable desire.
  The theatre becomes the forest – a dream world of flying fairies, contagious fogs and moonlight revels. The seating is wrapped around the action while the immersive tickets allow the story to be followed on foot.
  Casting will include Game of Thrones' Gwendoline Christie, Oliver Chris, David Moorst and Hammad Animashaun, who lead the cast as Titania, Oberon, Puck and Bottom.
  The production reunites the creative team responsible for last year's smash-hit 'Julius Caesar', featuring design by Bunny Christie, costume by Christina Cunningham, lighting by Bruno Poet and sound by Paul Arditti. Joining the team will be composer Grant Olding, movement director Arlene Phillips, and associate movement director James Cousins.
  'A Midsummer Night's Dream' will run at the Bridge Theatre from 3rd June to 31st August.
BETRAYAL –
  With poetic precision, rich humour and an extraordinary emotional force, 'Betrayal' charts a compelling seven-year romance, thrillingly captured in reverse chronological order. Described as "the greatest, and the most moving, of all Pinter's plays" (Daily Telegraph), this production marks the culmination of the Jamie Lloyd Company's ground-breaking Pinter at the Pinter season.
  Tom Hiddleston will be playing the role of Robert, with further casting to be announced.
  'Betrayal' will run at the Harold Pinter Theatre for a strictly limited 12 week season, from 5th March to 1st June.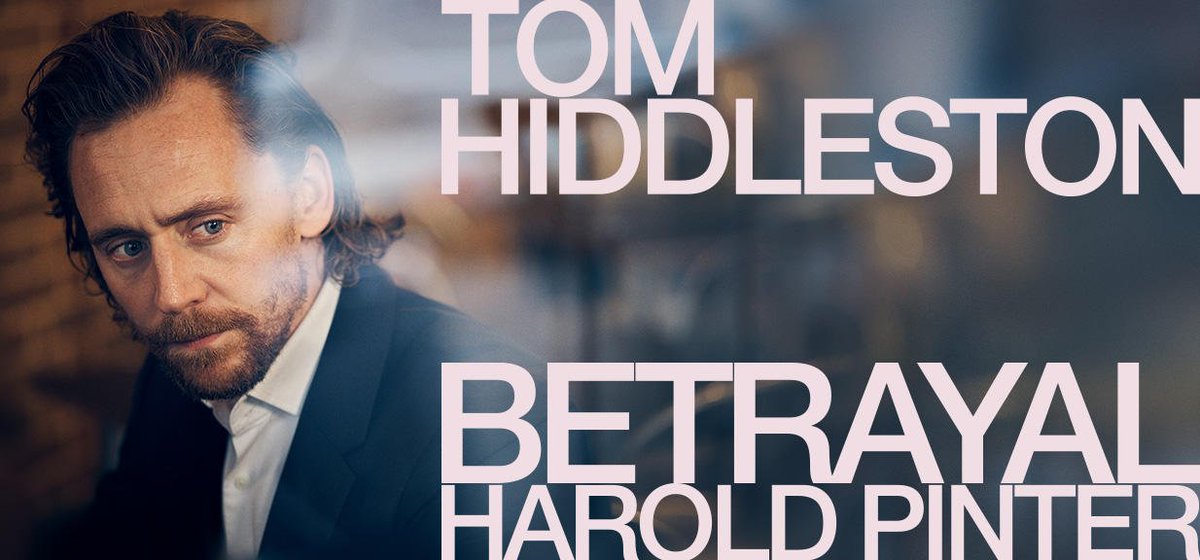 COME FROM AWAY –
  As it continues sold-out, record-breaking engagements on Broadway, across the USA and in Canada, 'Come From Away' will land for its UK premiere at London's Phoenix Theatre from 30 January 2019, following the European premiere at the Abbey Theatre, Dublin which is now playing.
  This joyous new musical shares the incredible real-life story of the 7,000 air passengers from all over the world who were grounded in Canada during the wake of 9/11, and the small Newfoundland community that invited these 'come from aways' into their lives.
  "This is a universal story. It's a story about a small town helping the world, and we can't wait to share it with you" (Irene Sankoff and David Hein, writers of Come From Away).
DEAR EVAN HANSEN –
  A letter that was never meant to be seen, a lie that was never meant to be told, a life he never dreamed he could have. Evan Hansen is about to get the one thing he's always wanted: a chance to finally fit in. Both deeply personal and profoundly contemporary, 'Dear Evan Hansen' is a new musical about life and the way we live it.
  A "breathtaking knockout of a musical" (Jesse Green, The New York Times), Dear Evan Hansen is coming to London's Noël Coward Theatre in 2019.
DEATH OF A SALESMAN –
  "I don't say he's a great man…but he's a human being, and a terrible thing is happening to him. So attention must be paid. He's not to be allowed to fall in his grave like an old dog. Attention, attention must finally be paid to such a person."
  Award-winning director Marianne Elliott brings her unique vision to Arthur Miller's 'Death of a Salesman', one of the greatest plays of the twentieth century, seen through the eyes of an African American family.
  Wendell Pierce (The Wire, Suits, Selma) makes his UK stage debut as Willy Loman, with Olivier Award-winning Sharon D. Clarke (Caroline, Or Change) as Linda Loman and Arinzé Kene (Misty, Been So Long) as Biff Loman.
  'Death of a Salesman' will run at the Young Vic from 1st May to 29th June.
EVITA –
  Regent's Park Open Air Theatre presents Tim Rice and Andrew Lloyd Webber's iconic musical, 'Evita'.
  From a life of poverty to the First Lady of Argentina, Eva Peron was hailed as the spiritual leader of the nation. Seen as the champion of the poor, her ambition, glamour and power made her the world's first major political celebrity, winning the adoration of the people.
  With a chart-topping score including 'Don't Cry For Me Argentina', 'Oh What A Circus', 'You Must Love Me', and 'Another Suitcase in Another Hall', 'Evita' will run at Regent's Park Open Air Theatre from 2nd August to 21st September.
GRIEF IS THE THING WITH FEATHERS –
  A production based on the award-winning novel by Max Porter.
  Directed by Enda Walsh and starring Cillian Murphy, 'Grief is the Thing with Feathers' is a moving story of a widower and his young sons which becomes a profound meditation on love, loss and living.
  Presented by Wayward Productions in association with Complicité, co-produced with the Barbican, London, Cork Opera House, Edinburgh International Festival, Oxford Playhouse, St Ann's Warehouse and Warwick Arts Centre, 'Grief is the Thing with Feathers' will run at the Barbican Theatre from 25th March to 13th April.
  This is "a production that will remain with you long after the curtain call" and Murphy, in the central role, "leaves nothing at the stage door" (The Times).
JESUS CHRIST SUPERSTAR –
  Following two sell-out seasons at Regent's Park Open Air Theatre, Tim Rice and Andrew Lloyd Webber's 'gorgeous, thrilling, heavenly musical' (Guardian) returns to London for a limited season.
  Originally written as a rock opera album, 'Jesus Christ Superstar' made its explosive debut on the Broadway stage in 1971. The show transferred to the West End the following year where it ran for eight years and went on to become one of the most enduring musicals of its time.
  Its rock musicians, contemporary design and thrilling choreography make this energetic and emotionally charged production unforgettable.
  The production will star Robert Tripolino as Jesus, Ricardo Afonso as Judas, Sallay Garnett as Mary, Matt Cardle as Pilate, Cavin Cornwall as Caiaphas, Nathan Amzi as Annas.
  'Jesus Christ Superstar' will run at the Barbican Theatre from 4th July to 24th August.
JOSEPH AND THE AMAZING TECHNICOLOR DREAMCOAT –
  'Joseph and the Amazing Technicolor Dreamcoat' has become one of the world's most iconic musicals. Told entirely through song with the help of the Narrator, the show follows the story of Jacob's favourite son Joseph and his 11 brothers.
  After being sold into slavery by the brothers, he ingratiates himself with Egyptian noble Potiphar, but ends up in jail after refusing the advances of Potiphar's wife. While imprisoned, Joseph discovers his ability to interpret dreams, and he soon finds himself in front of the mighty but troubled showman, the Pharaoh. As Joseph strives to resolve Egypt's famine, he becomes Pharaoh's right-hand man and eventually re-unites with his family.
  BAFTA and Olivier Award-winning actress Sheridan Smith (Two Pints of Lager and a Packet of Crisps, Cilla, Cleaning Up, Legally Blonde: The Musical, Funny Girl: The Musical) returns to the West End to play the Narrator.
  Jason Donovan (Neighbours, and for the stage, The Rocky Horror Show, Chitty Chitty Bang Bang, Priscilla, Annie Get Your Gun, The Sound of Music) will return to the show, this time to play Pharaoh, after taking on the title role in the 1990s.
  Making his professional stage debut, Jac Yarrow will be playing the iconic role of Joseph. 
  Directed by Laurence Connor, the production will feature choreography by JoAnn M Hunter, set and costume design by Morgan Large, lighting design by Ben Cracknell and sound design by Gareth Owen.
  The re-imagined, brand new production will play a strictly limited 11 week summer season at the London Palladium, from 27th June to 8th September.
LEAVE TO REMAIN –
"Give me your worst day, I'll take the strain, 
Give me all the times you go insane, Your leave to remain"
  Written by Matt Jones and directed by Robby Graham, Lyric Hammersmith presents 'Leave to Remain', a modern love story with music by Bloc Party's Kele Okereke.
  Obi (Tyrone Huntley) and Alex (Billy Cullum) are a young gay couple leading busy London lives.
  When Alex's visa comes into question, their relationship takes a turn. Marriage is an option, but the timing isn't perfect, and it means confronting their families and their pasts.
  Told through a mix of music, movement and drama, 'Leave to Remain' is a tender portrait of love in the face of an uncertain future.
  'Leave to Remain' will run at the Lyric Hammersmith from 18th January to 16th February.

RICHARD III –
  "What do I fear? Myself?"
  After decades of civil war, the nation hangs in the balance. Enter Richard, Duke of Gloucester, to change the course of history. Richard was not born to be a king, but he's set his sights on the crown. So begins his campaign of deceit, manipulation and violence – and he's killing it. Yet, behind his ambition lies a murderous desire to be loved.
  Tom Mothersdale (The Glass Menagerie; Cleansed; John) returns to Headlong to play Shakespeare's iconic villain, in a revelatory new production directed by Headlong Associate Artist John Haidar.
  'Richard III' is a co-production between Headlong, Alexandra Palace and Bristol Old Vic with Royal & Derngate, Northampton and Oxford Playhouse.
  'Richard III' will run at Alexandra Palace from 13th to 31st March.
WAITRESS –
  'Waitress and expert pie-maker Jenna dreams of a way out of her small town and rocky marriage. Pouring her heart into her pies, she crafts desserts that mirror her topsy-turvy life such as "The Key (Lime) to Happiness Pie" and "Betrayed By My Eggs Pie." When a baking contest in a nearby county — and a satisfying run-in with someone new — show Jenna a chance at a fresh start, she must find the courage to seize it. Change is on the menu, as long as Jenna can write her own perfectly personal recipe for happiness'.
  Brought to life by a groundbreaking all-female creative team, this irresistible new hit features original music and lyrics by 6-time Grammy nominee Sara Bareilles ('Brave', 'Love Song'), a book by acclaimed screenwriter Jessie Nelson, and direction by Tony Award winner Diane Paulus, and will star Katharine McPhee as Jenna.
  "A little slice of heaven" (Entertainment Weekly), don't miss this uplifting and hilarious musical!
  'Waitress' will play at the Adelphi Theatre from February 2019.
WHEN WE HAVE SUFFICIENTLY TORTURED EACH OTHER –
  "Go on then: lock the doors and see what happens. Show me how much power you really have".
  A new work by Martin Crimp, the play breaks through the surface of contemporary debate to explore the messy, often violent nature of desire and the fluid, complicated roles that men and women play.
  Using Samuel Richardson's novel, 'Pamela', as a provocation, six characters act out a dangerous game of sexual domination and resistance.
Cate Blanchett makes her National Theatre debut alongside Stephen Dillane, who returns to the National Theatre for the first time since 'The Coast of Utopia' in 2002. The production is directed by Katie Mitchell.
  'When We Have Sufficiently Tortured Each Other' will run at the National Theatre's Dorfman Theatre from 16th January to 2nd March.